Measure your finger size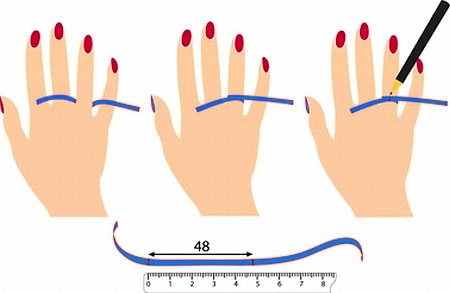 1 - Mark a line on your starting point.
2 - Wrap your tape around the finger you want to measure.
3 - Mark the place where the circle closes on the ribbon.
4 - Measure the distance in millimeters between the two marks.
5 - Refer to the table below to find your size.
6 - Now it's up to you to choose the or the rings of your dreams!
| Ring size | Ring diameter (mm) | Finger circumference (mm) |
| --- | --- | --- |
| 50 | 15.92 | 50 |
| 52 | 16.56 | 52 |
| 54 | 17.20 | 54 |
| 56 | 17.83 | 56 |
| 58 | 18.47 | 58 |
| 60 | 19.11 | 60 |